Free Online Training Webinars
Date - 17-05-2021
Free Online Training Webinars

Wednesday 26th May 11am

We are delighted to announce that we have partnered with VisionAid (the specialists in visual impairment solutions) to bring you a unique combined CPD training session focussing on specialist seating and VI solutions for children from 4-16 years old.
This one hour training is set to take place on Wednesday 26th May at 11am via Zoom - simply follow the link below and register to book your free place now!
Registration Link
https://us02web.zoom.us/webinar/register/WN_pj_aBMJcS_CwahX7Wt3unQ
Products covered:
Visual Impairment


eSight - Wearable handsfree magnification; ideal for practical tasks.
OrCam Read Smart - Ideal for people with low vision, dyslexia, reading fatigue or other learning difficulties. Instantly reads any printed text from any surface out loud to you. All offline.
Clover 6 - Lightweight handheld magnification with a huge magnification range of 1.5 x to 35 x.

Chairs
VELA Tango Range
The VELA Tango chair not only promotes independence for children with reduced physical mobility but also grows with the child helping to reduce the need to purchase a new chair as the child grows.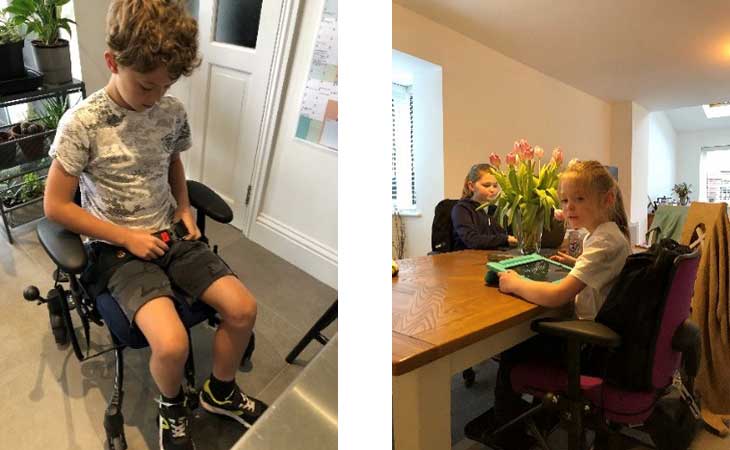 If you would like to know more about VELA chairs prior to attending the workshop please follow the link below to our Website. On here you will find case studies as well as videos of the chairs in use.
https://www.bennett-workplace.co.uk/vela-chairs/
https://www.bennett-workplace.co.uk/case-studies/
Videos – Scroll to the bottom of the page
https://www.bennett-workplace.co.uk/vela-chairs/vela-tango-100es.php
Click here to request an assessment