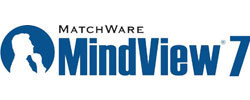 Since 1998 MindView has helped over five million users turn ideas into reality with our ever-evolving mind mapping software. With the powerful MS Office integration, comprehensive project management features and collaboration options MindView has become the industry leader in mind mapping software.
Professionally designed Word, PowerPoint and Excel export templates allow you to convert your mind map into a polished presentation with the click of a mouse. Brainstorm topics, storyboard presentations, enhance meeting discussions and improve white board sessions. Attach pictures and videos, take notes or add hyperlinks. Everything will be included in your export.
Mind Mapping Software for Collaboration
Need to share your mind map with remote team members or clients? Don't worry, MindView offers several solutions: Simply click "Send" and your mind map will be packed and ready to go in an email! If people do not have MindView they can use the free MindView viewer to open your file. Alternatively, use the Shared Workspace add on to collaborate with your team in real-time, distribute tasks, and receive a task status.